Diagnosis and surgical treatment of the oral cavity.
Oral surgery is the medical specialty dedicated to the diagnosis and surgical treatment of the oral cavity. The most common treatments are the extraction of wisdom teeth, the cystic resections, the fenestrationof teeth included, resection of the lip or tongue and all those tissue regeneration procedures (bones and gums) in order to be able to place dental implants.
We have been actively collaborating with the Maxillofacial Institute of Barcelona (linked to the Dexeus Institute) since 1997.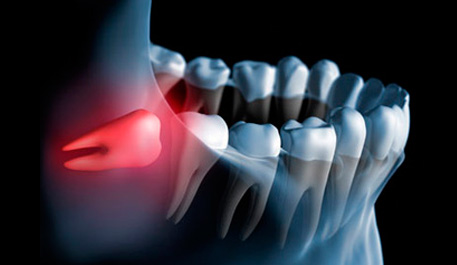 Minimally invasive oral surgery
Minimally invasive surgery has great advantages:
Faster post-operative recovery with less hassle
Reduction of surgical incisions and decrease of subsequent inflammations
It minimizes complications and presents faster healing.
Finally, it involves less surgery time.
Extraction of wisdom teeth
One of the most common operations in Oral Surgery is the extraction of wisdom teeth. According to data from the Spanish Society of Oral and Maxillofacial Surgery,a 70% of society has at least one molar that does not come out correctly. However, we only recommend its removal when it complicates or may complicate the patient's oral health.
The use of intraoral scanner for diagnosis and minimally invasive oral surgery will enable a simpler, faster treatment with less post-operative discomfort.