Dental prostheses without implants
The placement of crowns and replacement of missing parts can be fixed or removable (to put on and take off).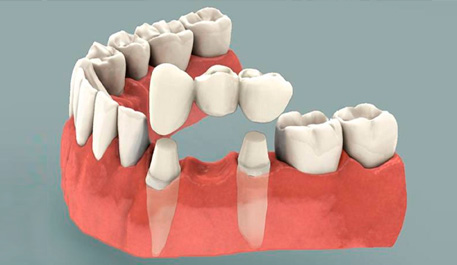 Unitary crowns, ferulized (joined) or bridges. CAD-CAM zirconia has represented a revolution in fixed prosthesis. From an aesthetic point of view it is a material that looks like porcelain but is actually a metal, this feature makes it unbreakable and wear-free over time.
To put on and take off. Classic resin or nylon metal skeletons with hooks the same color as the gum that make them invisible as no metal hooks can be seen. They are flexible as well as virtually unbreakable.